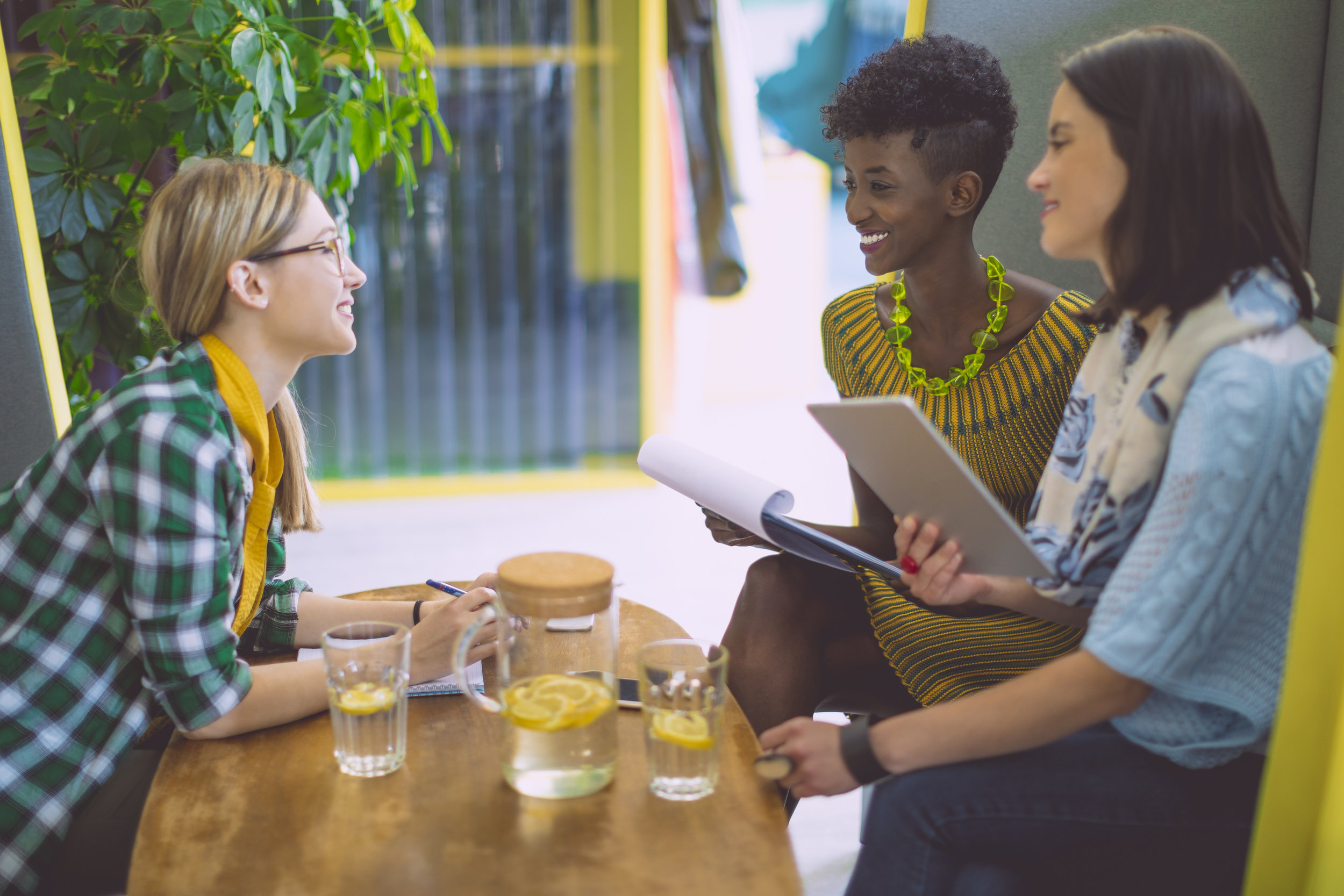 We offer a six-week leadership series, executive coaching, consulting and program development, 1:1 feedback and advice sessions, and more. Your company or organization may even foot the bill.
Check with your boss about learning & development funds for your education and career advancement - many organizations provide budget for this and will reimburse you - all you need to do is get sign-off from your boss.
We're also happy to drop a note to your boss, and we carry all insurance required by large corporations so that you can file coaching under your business expenses.
THE SPARK LABS' PROGRESS SERIES

:
The Leadership Sessions
The Leadership Sessions are a 6 week program, targeted at new Managers and Directors and up and coming leaders in Fortune 1000 companies. During the program, participants will be given assignments and meet 1:1 weekly with Lauren to discuss current abilities, areas to improve on and any critical-path focus areas that management may want their employees to improve upon.
These sessions will help you build out your personalized leadership roadmap, determine certain skills and abilities you excel at and which ones you need to improve upon, and give you valuable insights into next steps you can take to optimize your career, team and organization for success.
Focused on core leadership principles and ideas, this series is tailored specifically to teams or individuals and based upon your level and goals and objectives.
This includes:
Four 1:1 Coaching Sessions

Four reading assignments, customized for your level, industry and outcome you want to achieve. Topics include team-building and engagement, executive leadership communication skills, negotiation, and managing the executive management chain

Five Year Goal & Objectives Outlook and Planning

Light Skills Assessment and Tailored Recommendations

One Year Membership in The Spark Labs' Progress Community

Introductions and networking opportunities / recommendations, if applicable

360 peer and team reviews also available at additional cost
The cost for The Leadership Sessions is $4950; additional coaching sessions are available at a discounted rate if interested.
If you are a leader looking to provide team building activities or leadership training for your own teams, we do offer bulk discounts and special offers.
ACH, Zelle, Venmo and Credit Cards accepted. All prices are in USD.
Location
Online & Video Calls
COACHING
leaders & executives
We provide executive leadership coaching to Directors+ and senior executives that want to accelerate the pace of their career. Utilizing 20 years of experience creating and leading global businesses and divisions at Fortune 100 companies, we bring new coaching frameworks to our clients to advance careers exponentially, improve the quality of leadership and teamwork, and increase visibility and spheres of influence across global business markets.
Coaching clients and companies they work for are confidential. Coaching can include:
360 Degree Reviews

Career and Goal Modeling

Executive Platform & Brand Development

Communication Work

Conflict Resolution & Relationship Building

Salary and Compensation Negotiation

Advanced Leadership Networking opportunities

Presentation Skills & Analysis
Through transparent and authentic dialogue, leaders experience rapid personal and career growth, new networking opportunities, advice from top executives across multiple industries, leadership brand development, and visibility opportunities. These all lead to faster advancement in leadership, more career and board opportunities and acceleration to C-suite,
Packages are typically 3-6 months in length; costs vary depending on package.
ACH, Zelle, Venmo and Credit Cards accepted. All prices are in USD.
Location
Online & In-Person
Coaching value / GIft packs
Looking for a graduation/educational gift, advice on a hard work problem or quality time to discuss career advancement opportunities, compensation and salary negotiation or your job search? Coaching packages are available!
Sessions will be via video conference unless otherwise specified. Each coaching session is 1-hour in length and pre-work/introductions are recommended via email for maximum productivity.
1 Session Pack: $600
3 Session Pack: $1600
5 Session Pack: $2500
We issue gift certificates directly as well; turn-around is 24 hours or less.
ACH, Zelle, Venmo and Credit Cards accepted. All prices are in USD.
Location
In-Person or Video Call