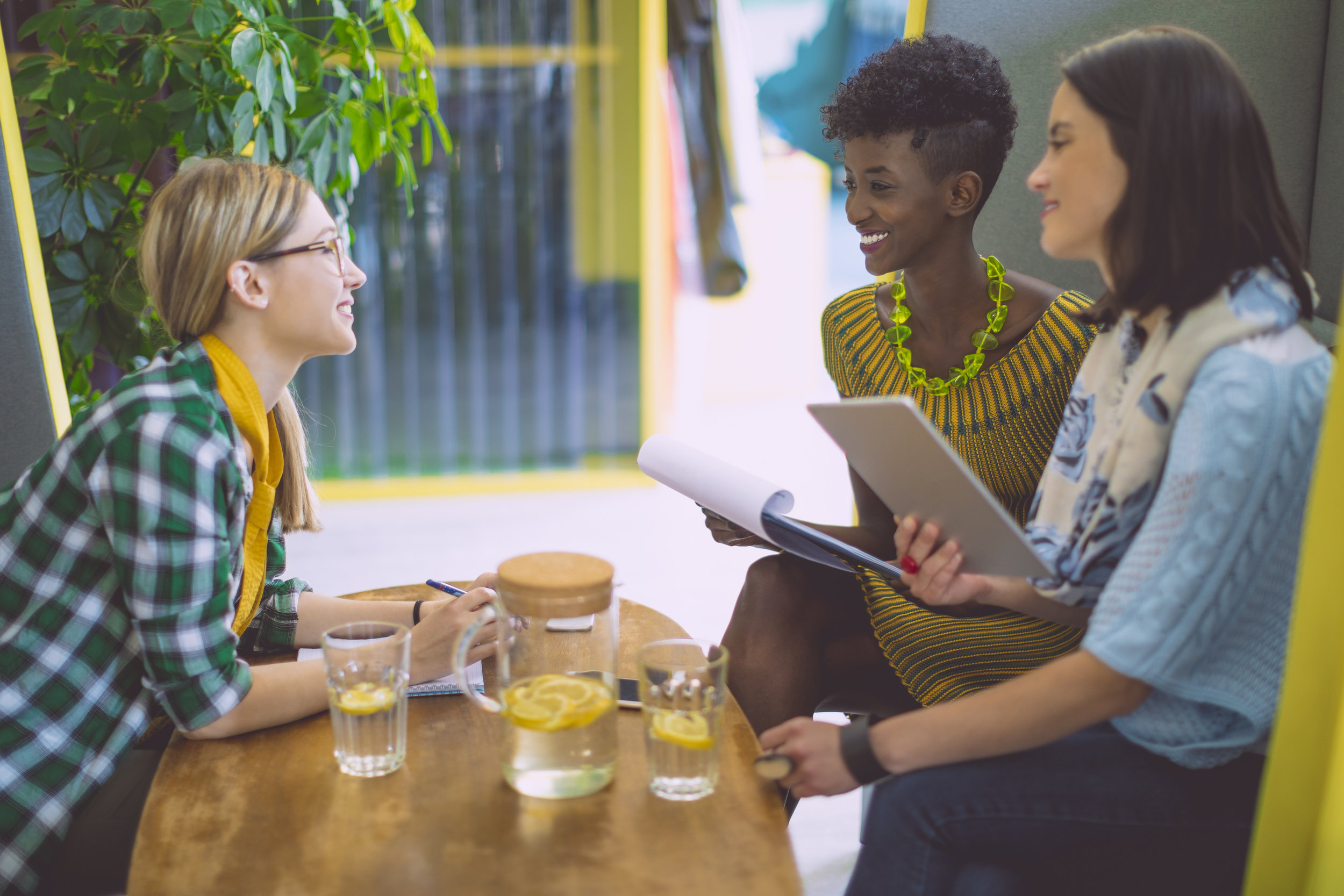 We currently offer programs including a customized leadership series, 1:1 executive coaching, and a robust and awesome community of women to meet, learn from and network with - all in a safe environment. We even have a few freebies.
Programs: THE SPARK LABS' PROGRESS SERIES

:
Fall 2019: The Leadership Sessions
Starting this September, we're pleased to announce new foundational level leadership courses for up and coming leaders! If you are a director-level or below, these sessions will help you build out your leadership roadmap, determine certain skills and abilities you excel at and which ones you need to improve upon, and give you valuable insights into next steps you can take to either accelerate your current role or find a new role that suits your needs.
Focused on core leadership principles and ideas, this four session coaching series is tailored to you specifically, and based upon the level you are at, your goals and objectives, and industry you are currently in or wish to go into.
This includes:
Four 1:1 Coaching Sessions

Resume & LinkedIn Review & Recommendations

Your Three Year Goal & Objectives Outlook and Planning

Light Skills Assessment and Tailored Recommendations (verbal)

1 Year Membership in the Spark Labs' Progress Community

More, based upon initial session.
The cost for the four week session starts at $3450; additional coaching sessions are available at a discounted rate if interested. This series kicks off in early September.
Location
In-Person or Video Calls
COMMUNITY
PROGRESS: A SPARK LABS' COMMUNITY
Progress: A Spark Labs' Community, is a cultivated community with the mission of empowering all women (+those that identify or wish to identify as women) in business by exceptional training, sponsorship, mentorship, advisors, and guidance to increase the number of women moving up the corporate ladder.
By connecting women with networking opportunities (both online and in-person), training and education, sponsorship and mentorship, and having transparent, diverse and authentic conversations in a safe community, all women benefit by rapid personal and career growth, networking and faster advancement to the C-Suite.
This is a curated community and there is an application to join. When we open our doors we will be doing rolling enrollment as we are committed to growing the community in a safe and smart way, versus just launching a community that anyone can join where there are no mechanisms for privacy, safety or an individual's security. There is a membership committee currently being established, and more information will be available on this soon.
Availability
Fall 2019
Accepting Applications Now
Location
Online
Coaching
Coaching sessions | 1:1 Mentor sessions
Looking to accelerate your career, get that promotion, or want input on how to discuss a difficult topic with a manager? Send a few notes in advance and we'll offer up some time for you to discuss and see if there is a longer-term coaching or mentorship fit. If not, you'll get 30 minutes of solid advice. Before we work with you we want to ensure we're able to best align to your goals, needs and most importantly, help you reach your desired outcomes.
Location
In-Person or Video Call